We have been busy over the last few months developing our new website, which was launched last week. We hope that the new site will be pleasing to look at, easy to navigate, and informative of the services that we provide to our clients.
Information on our services can be easily accessed by navigating using the "our services" link at the top of the page, or by directly clicking on any of the headings from the drop down menu. You will find a short description of the service, with highlighted key points. The services listed are not exhaustive, and we are happy to provide bespoke consultancy based on individual client needs. Please don't hesitate to contact us; we will consider all requests.
You may notice that we don't include detailed information on pricing on our website. We believe every quotation should be tailored to the specific needs of the client. Upon contacting us, a Publications Specialist will guide you step-by-step, identifying your specific needs, and explaining how we can help. These needs will include everything from the extent of the work required, to how quickly you need it. We will then provide you with a customized quotation, and will only commence work upon your acceptance. In addition, because we strongly believe in the quality of our work, we will not ask you to pay a single penny in fees until you are completely satisfied with the results.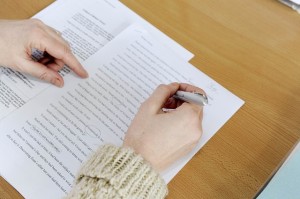 We have introduced a new Blog page with the aim of providing educational items related to services offered by Research Medics, and generating discussion and dialogue on controversial and interesting issues related to biomedical research. The blog will act as a forum to share and exchange ideas, and we will also open slots for guest bloggers – so if you have a short piece that you feel would be suitable for inclusion in our blog, please feel free to submit this for consideration.
The Chinese version of our site is now live, and marks the beginning of an exciting time at Research Medics. Our global reach is extending, and we are adapting and partnering to meet the differing needs of our clients around the world. In addition to our Chinese site, we also currently offer translation and editing services in Spanish, with more language options to follow soon. We hope you enjoy visiting our new and improved site; please contact us today for more information, or if you have any comments or suggestions.